4 years old through seventh grade Union UCC hosts a Vacation Bible School (VBS) every summer at the end of June. Children from our church and community are invited to attend this week of Christian learning, games, skits, crafts, songs, snacks, and friendship. We choose a different theme every year (tropical island, scientific discovery center, medieval castle, western town…) and have a blast transforming our church into a different place.
Contact Kathy Bonsell for more information.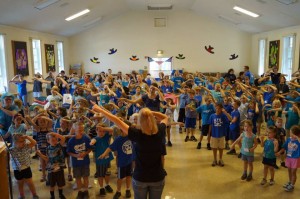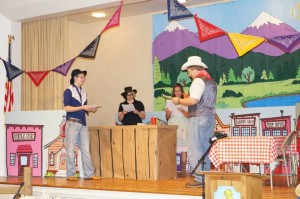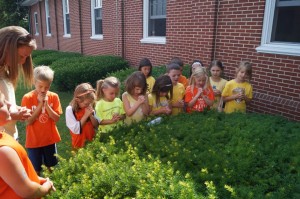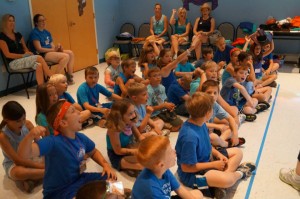 MAKER FUN FACTORY
June 26-June 30, 2017, 9 am-12 noon
This summer Union UCC will be exploring MAKER FUN FACTORY!! We will have a great time with lively songs, humorous skits, creative crafts, exciting games, Bible stories and tasty snacks….all of the things that make VBS so much fun for children (and adults). This year's program is scheduled for June 26th through the 30th, 9:00am to noon daily. We hope you can join us for a week of fun and adventure! Registration Forms are located in Memorial Hall. Due by May 14th. We still need adults and youth to lead this year's VBS.