4 years old through seventh grade Union UCC hosts a Vacation Bible School (VBS) every summer at the end of June. Children from our church and community are invited to attend this week of Christian learning, games, skits, crafts, songs, snacks, and friendship. We choose a different theme every year (tropical island, scientific discovery center, medieval castle, western town…) and have a blast transforming our church into a different place.
Contact Kathy Bonsell for more information.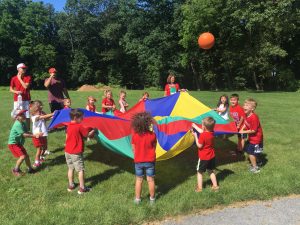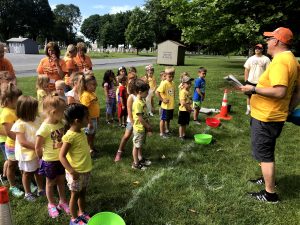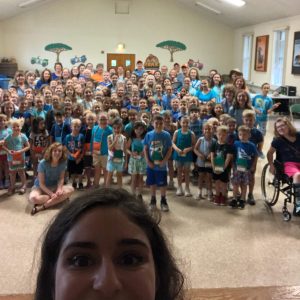 VBS Registration Form
Rocky Railway- Jesus' Power Pulls Us Through
June 22-June 26, 2020
9am-12 noon
There will be a closing celebration on Friday, June 26 at 11:45 am, followed by a picnic.
We will be enrolling children four years old (by 10/01/20 and preschool experience preferred)
through current seventh graders.
We will close registration June 7, 2020.
There is a $5.00 materials fee for each child. We will take donations during the week to help cover the cost of the program and support this year's global mission. Tshirts are an optional purchase.(We have samples!)
If you have any questions, please call the church (610-767-6961) or contact Kathy Bonsell
(dired@unionucc.org).