Union UCC usually hosts a Vacation Bible School (VBS) every summer at the end of June. Children 4 years old through seventh gradefrom our church and community are invited to attend this week of Christian learning, games, skits, crafts, songs, snacks, and friendship. We choose a different theme every year (tropical island, scientific discovery center, medieval castle, western town…) and have a blast transforming our church into a different place. However, we will not be holding our VBS this year due to Covid.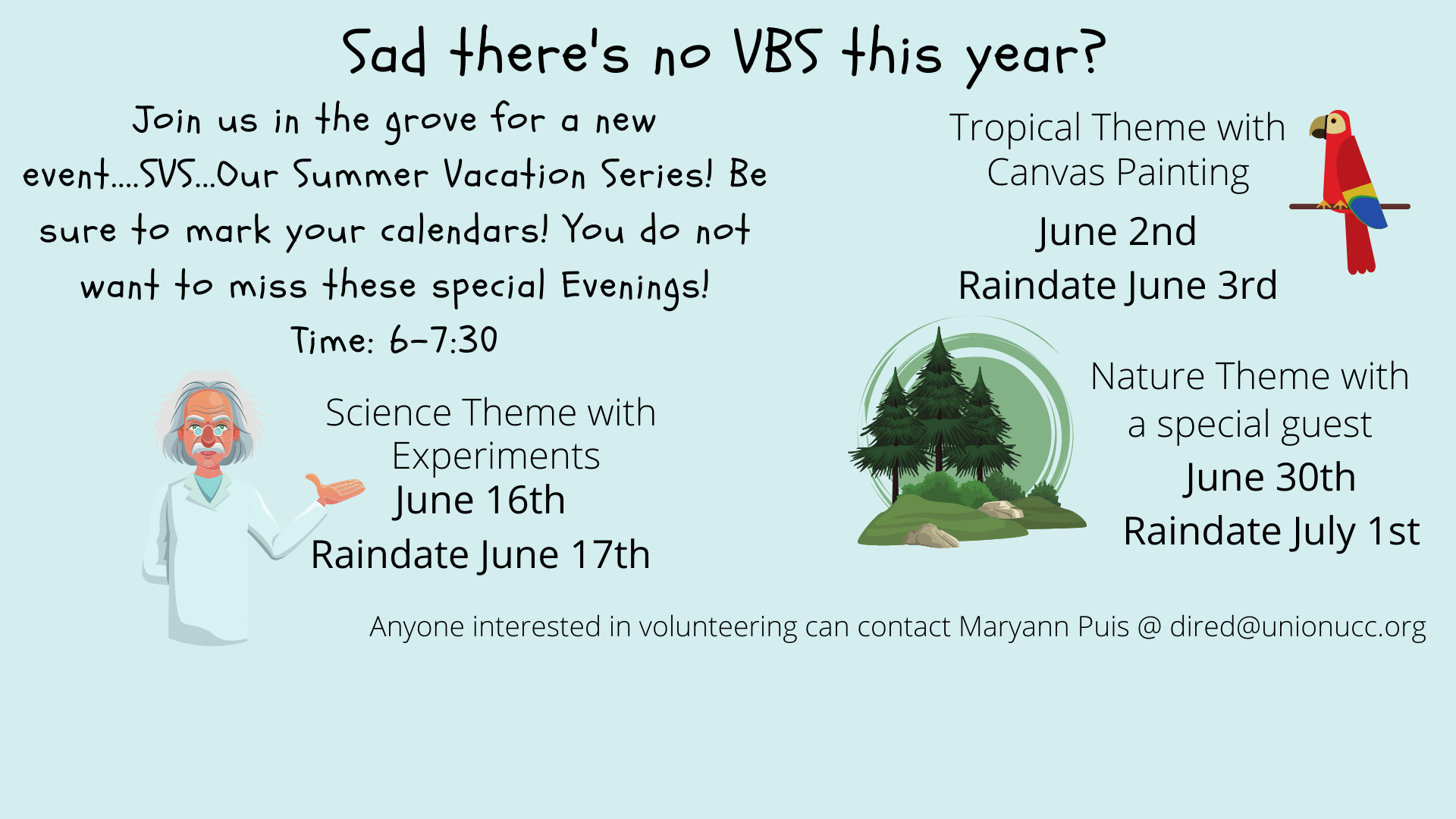 If you have any questions, please call the church (610-767-6961) or contact Maryann Piua
(dired@unionucc.org).