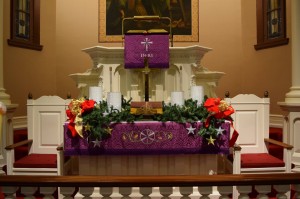 Christmas is a time to gather and find community in the greater Neffs/Schnecksville area. We invite you to be a part of our family, no matter where you are on life's journey. Spend Christmas Eve with us at one, two, or all four of our worship services. Each service will have special musical offerings, carols and candlelight. We have added a 3pm service for our members who may be unable to drive in the dark.  Our 5pm service will feature our children and youth choirs and is geared towards families attending with younger children. Our 8pm service will also enjoy a celebration of communion during worship.
3:00 p.m.- Candlelight & Communion
5:00 p.m. -Candlelight & Children's Choirs
8:00 p.m. – Candlelight & Communion
Please plan to arrive early for all services and enjoy special music before each service.  The grove parking lot will be available and lit all night. Please give extra time to park and find seats for your family, especially the 5:00 service which fills up early.  Thank you and enjoy Christmas Eve festivities at Union UCC.
Contact Us 
For more information, contact us at:
5550 Route 873, Neffs, PA 18065
(use Schnecksville if it doesn't show up in your GPS)
Phone: 610-767-6961
Fax: 610-767-7128