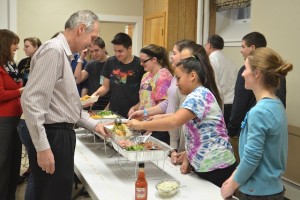 Our church is a diverse family of believers, spiritually united in Christ, rooted in a rich heritage and growing with vitality into the future.
We proclaim God's word, nurturing and inspiring dedicated Christian discipleship through worship, education, pastoral care and outreach within our community and the world.
We are part of the protestant Christian denomination called the United Church of Christ.   
Two words often describe the United Church of Christ
Each member has the freedom and responsibility, with the leading of God's Spirit, the use of one's mind, the devotion of one's heart, and the guidance of the historic traditions of the universal church, to work out a faith that is meaningful to him or her.