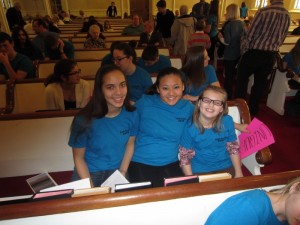 No matter who you are, or where you are on life's journey, you are welcome here.
Anyone who is in grades 6-12 is considered to be a part of the Youth Group. And friends and families are always invited.
Download the Youth Group Newsletter from Constant Contact –
REGIONAL YOUTH EVENT 2018
Join other UCC youth from PA, MD, NJ, NY and DE at California University, PA (near Pittsburgh) July 19-22, 2018.
$50 deposits being collected now through December 17 to hold your spot.
Talk to Dave or PK with your questions.
Sunday, October 15th Church-Wide Hike
Hike the Appalachian Trail near the Lehigh Gap Nature Center. Meet at church @ 12:30. It's about a 3-4 hour hike. Remember to wear sturdy shoes or boots, warm comfortable clothes, bring a poncho or raincoat, a water bottle, sun-screen, hat and healthy snacks to sustain you along the way. RSVP to Dave D by Friday, October 13.
Cemetery Crawl and Trunk or Treat Saturday, October 21
Sign up with Mrs. Bonsell to help or to save a spot for your family's car.
Breakfast Club Guest Speaker: Sunday, October 22 Brad Hackett
Brad Hackett, Muhlenberg College Track Coach talks about the college search process with 30 years of experience on college campus-es. THE BREAKFAST CLUB (High School Class) at 9:15am-10:15am Room 4 Basement
Sunday, November 5th during Coffee Hour—Sandwich Fundraiser
Nov 17-19 Confirmation Class Retreat at Camp Icthus
9th-12th graders are welcome to join the Confirmation Class for the weekend. Space is limited, contact Pastor Kris for forms.
Dec 17
Advisory Team Meeting and Lunch 11:45-12:30
Church-Wide Christmas Caroling 12:30-3:30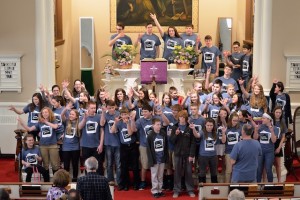 SUNDAY MORNINGS 9:15-10:15am (Sept-May)
THE MUNCH BUNCH (6th & 7th grade 2nd Floor Room 203)
CONFIRMATION CLASS (8th grade Youth Room)
THE BREAKFAST CLUB (9th- 12th grade Room 4 Basement) Confirmands can go to The Breakfast Club when there is no class.