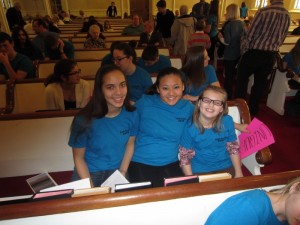 No matter who you are, or where you are on life's journey, you are welcome here.
Anyone who is in grades 6-12 is considered to be a part of the Youth Group. And friends and families are always invited.
Download the Youth Group Newsletter from Constant Contact –
Hang Out Nights
Tuesday August 22nd
6pm-9pm in the grove (weather permitting or we will move inside)
Games:  Volleyball, Kickball, Flag Football, Ping Pong, Candy Bingo, Board games
Food and Drinks:  Rita's, BBQ, Root Beer Floats, Pizza, Hot Dogs, Hamburgers, Snacks
Come and join your church friends on a Tuesday night for some fun during the summer.
Feel free to bring other games you would like to play or contact Dave to help plan activities.
Parents, we'll need your help as chaperones.
Your friends are also invited to attend.  Cost is FREE.
ADVISORY TEAM MEETING
Sunday, September 17 Lunch and Meeting 11:30-12:45 for the Advisory Team. RSVP to Pastor Kris by Friday, September 15. This is the time to help with organizing, planning and sharing ideas for the year.
SLEEPOUT FOR HOMELESSNESS
Saturday, September 23-Sunday, September 24
This year the event returns to our church and is just our youth group.
Arrive 6pm on Saturday and stay through Sunday morning. Spend the night learning about poverty and homelessness while also raising money to help Valley Youth House. The event is free, but we hope you'll raise at least $25 from sponsors.
See our Facebook group and Church website for permission forms and more info.
FORMS DUE ASAP from Youth, Adult Chaperones sign up ASAP too, please.
Last day to sign up Fri, Sep 22.
REGIONAL YOUTH EVENT 2018
Join other UCC youth from PA, MD, NJ, NY and DE at California University, PA (near Pittsburgh) July 19-22, 2018.
$50 deposits being collected now through December 17 to hold your spot.
Talk to Dave or PK with your questions.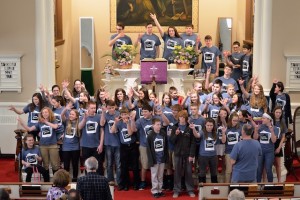 SUNDAY MORNINGS 9:15-10:15am (Sept-May)
THE MUNCH BUNCH (6th & 7th grade 2nd Floor Room 203)
CONFIRMATION CLASS (8th grade Youth Room)
THE BREAKFAST CLUB (9th- 12th grade Room 4 Basement) Confirmands can go to The Breakfast Club when there is no class.