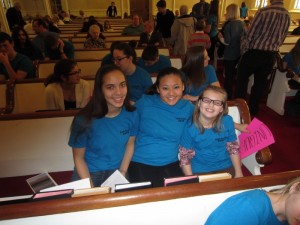 No matter who you are, or where you are on life's journey, you are welcome here.
Anyone who is in grades 6-12 is considered to be a part of the Youth Group. And friends and families are always invited.
Download the Youth Group Newsletter from Constant Contact –
Hang Out Nights
Tuesday June 27th, July 11th, July 25th, August 8th, August 22nd
6pm-9pm in the grove (weather permitting or we will move inside)
Games:  Volleyball, Kickball, Flag Football, Ping Pong, Candy Bingo, Board games
Food and Drinks:  Rita's, BBQ, Root Beer Floats, Pizza, Hot Dogs, Hamburgers, Snacks
Come and join your church friends on a Tuesday night for some fun during the summer.
Feel free to bring other games you would like to play or contact Dave to help plan activities.
Parents, we'll need your help as chaperones.
Your friends are also invited to attend.  Cost is FREE.
Bike and Canoe trip through the Wildlands Conservancy
Sunday August 6th 2017   Leave Neffs Church 12:30pm, Arrive in Bethlehem @ 1pm
This trip in intergenerational and open to all church youth and adults (Minimum age is 10). We start at Sand Island in Bethlehem where you ride their bikes down the river bike path to Canal Park in Allentown. We stop along the way to eat your packed lunch that you bring.  We continue down the Lehigh River by canoe. Enjoy some great exercise, leisurely riding and canoeing with your church family.  Friends and family are welcome to attend. Everyone must prepay to attend this event. We must have your RSVP and payment ( payable to Union UCC youth group ) as soon as possible, no later than Sunday July 30th.   Cost – $35 per person (space is limited )
We have gone in this trip in the past and have had a lot of fun. Enjoy some fun in the sun after a day at church.  For more information please visit  http://www.wildlandspa.org/education-and-recreation/bike-boat-adventures
Day trip to Knoebels Amusement Park    Spend an entire day at Knoebels for some fun.
Friday August 18th  2017     9:30am – 10:30pm
Leave Church @ 9:30am, Arrive  @ 11am, Leave  @ 9:00pm, Back to Church @ 10:30pm
Multiple adult drivers will be needed, Youth Group will pay for your ticket or toward your gas.
Cost – All day ride pass ( above 48" ) includes roller coasters $42 per person ( pre-paid )
All day ride pass ( above 48" ) without roller coasters $34 per person ( pre-paid )
Above costs are a discounted rate for tickets through Wegmans. Admission to the park is free. The Youth group will provide lunch for our group in the picnic grove. Please bring extra money for dinner in the park as well as snacks and souvenirs.  Your friends and family are also welcome to attend. RSVP to Dave and Payment ( payable to Union UCC Youth Group ) is due as soon as possible and no later than Sunday August 13th.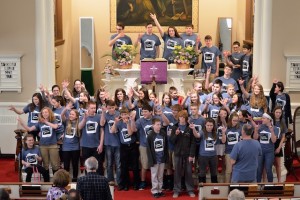 SUNDAY MORNINGS 9:15-10:15am (Sept-May)
THE MUNCH BUNCH (6th & 7th grade 2nd Floor Room 203)
CONFIRMATION CLASS (8th grade Youth Room)
THE BREAKFAST CLUB (9th- 12th grade Room 4 Basement) Confirmands can go to The Breakfast Club when there is no class.